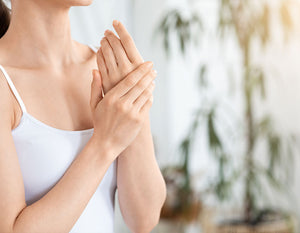 Why CBD Pain Relief Creams Really Work
Many potential CBD users wonder about whether the CBD Pain Relief products currently on the market really work.  In terms of pain, cannabidiol (CBD), has been known to help in supporting pain relief for most pains associated with arthritis, backaches, and joint pain.
Where's the evidence?
While the actual science is still conducting its own trials, many people that have already used CBD pain relief creams have reported their pain being lessened or going away altogether. 
This is because CBD creams don't just mask the pain, the CBD itself activates our body's endocannabinoid system by binding to cell receptors in the skin, muscle tissues, and nerves.  For this reason, choosing the right CBD pain cream to help with soreness, inflammation, and redness of the skin is very important.
It's important to note that individual responses to CBD can vary widely. Additionally, the effectiveness of CBD oil may depend on a variety of factors, such as the quality and potency of the product, the dosage and frequency of use, and the individual's overall health and wellness.
Sunset's CBD Pain Relief Cream is a high-potency formula that provides the highest quality CBD oil that is derived from 100% organic hemp oil.  Many of our current customers have already experienced the pain relief that CBD pain creams have to offer.
So, if you're still on the fence about whether to use a CBD pain relief cream for pain, we suggest starting with a small 250mg container and see if it helps you.
Join the thousands of happy CBD users who are enjoying the full benefits of CBD oil and give yourself a little self-care by relieving the stress, anxiety, and joint & muscle pain we receive from our daily lives.
---